UC Berkeley &
SkyDeck Community
Create a website with Ucraft in just a few clicks and share your expertise with the web.
Read more to learn about our exclusive offer for UC Berkeley & SkyDeck community. 
An intuitive drag-and-drop website builder, Ucraft has been on the market since 2014. We help people all over the globe create professional, eye-catching, and user-friendly websites for different projects and purposes. 
With Ucraft, you can create a website for any niche. Simply choose a template from our collection of pre-designed layouts, and build a website for your business, create an online portfolio, start a blog, create a landing page for an upcoming project, and much more! 
Choose from a variety of stunning ready-made templates and start crafting your future today. 
Ucraft is a website builder for users from all walks of life. Anyone can create a professional, stunning online platform - regardless of previous experience and web design knowledge.
Showcase your project in the best possible light and get people on board. Emphasize important details and include contact information. 
Customize your website to perfection. Drag and drop elements, upload visuals, play around with templates, run a personal or professional blog, and more.
Don't spend time and resources building a website from scratch - create one with Ucraft. From pre-designed templates to elements, we have it all!
Benefit From Integrations
Ucraft offers a wide variety of integrations designed to power up your website. From analytics, to marketing, to everything in between - make the most of them!
Grab Your Exclusive Offer!
Every business needs a website. Give your start-up a great start by creating a website with Ucraft. Take complete control of how you present your business, choose a design that suits your project best, and turn your brand into a household name with traffic-driving integrations.

 This deal is exclusively for the UC Berkeley and SkyDeck Community and offers every aspiring entrepreneur the chance to be the sole creator of their online presence. 
 The subscription is completely free for one year, after which a significantly discounted fee of $77 should be paid annually to keep the website.*

*eCommerce feature is not included.
Find Inspiration From Other Sites Made With Ucraft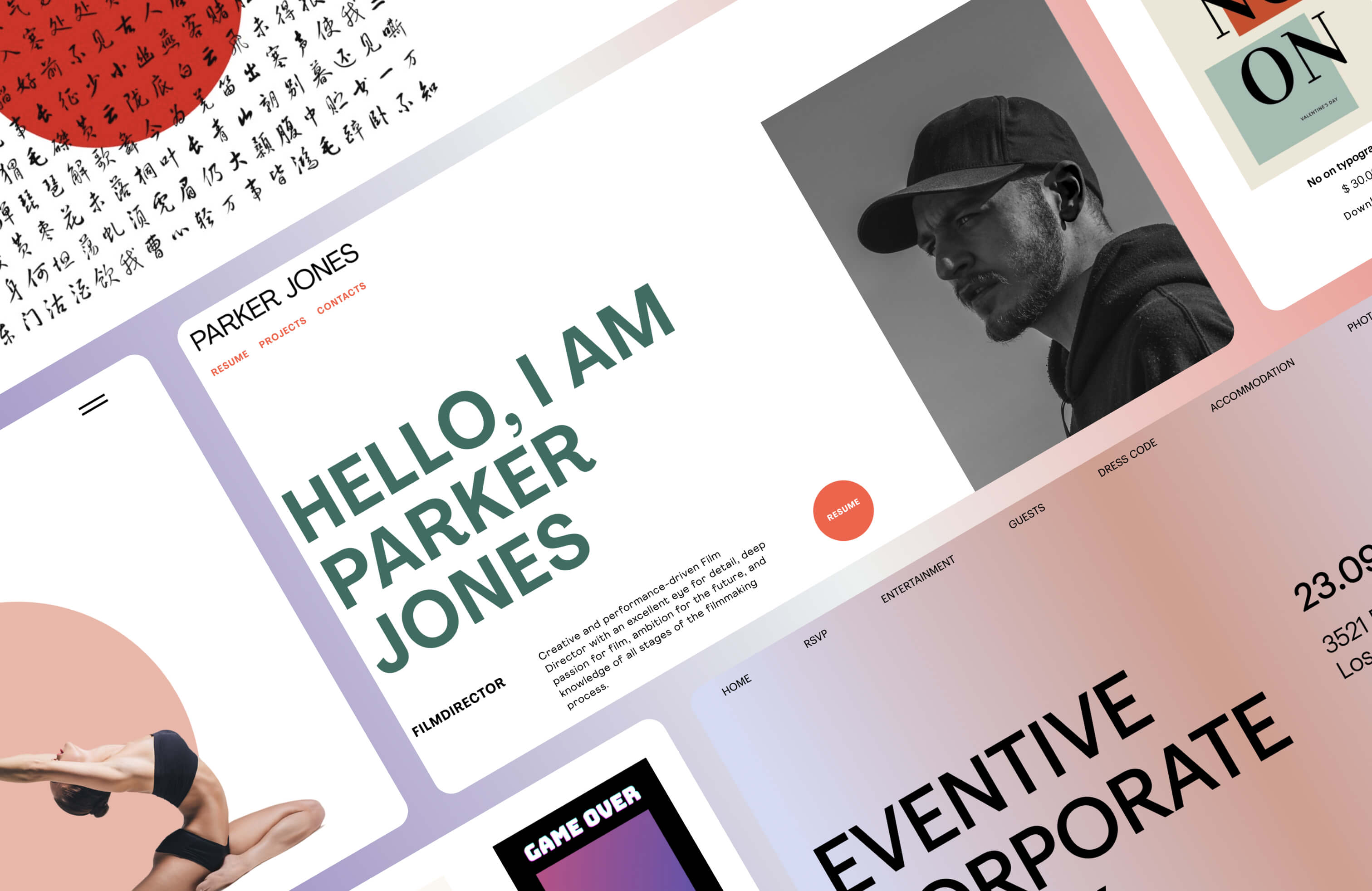 This deal is exclusively for SkyDeck participants, UC Berkeley students, alumni, faculty members, and advisors. Since Ucraft supports innovative ideas and talents, we have decided to give students and faculty members the opportunity to create professional websites - bringing their entrepreneurial and personal goals to life. A strong online presence isn't just an advantage anymore - it's a necessity. Our offer allows you to create a professional and captivating website with minimal time, effort, and cost.
How can I create a website with Ucraft?
Creating a website with Ucraft is a simple 4-step process. All you need to do is pick a template, choose/connect your domain name, choose a pricing tier and start customizing your website. For more information, please check out our set of support articles on the basics of Ucraft.
How can I claim the offer?
To claim your exclusive student offer, please register with your SkyDeck email, choose a Ucraft plan and make the most of your free year! After the free period expires, your website will remain discounted at $77/yearly. If, at any point, you wish to upgrade your package, feel free to contact us at: support@ucraft.com.
Can I connect an existing domain?
Ucraft automatically provides you with a subdomain, but you can also choose to connect your existing custom domain to your website for free or purchase a new domain through Ucraft (or the domain provider of your choice).
What kind of website is right for me?
Your choice of website depends on your startup/project idea. You may want to create a general website for your business or choose to promote your ideas with an online portfolio or blog. Whatever the idea, we'll definitely have a template for you, so feel free to browse our templates section and choose one that suits your project.
What payment gateways can I use to pay for my website?
With Ucraft, you can choose from a selection of all major payment gateways, including Stripe, PayPal, Visa, Mastercard, and American Express.
Can I cancel my subscription?
You have the option of canceling your subscription at any point. To do so, please log in to your account and disable the Auto Renewal option from your Billing Section.
Make the most of this opportunity and grab your discount today!